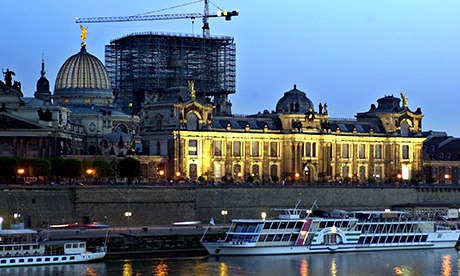 The crash was near the city of Dresden. Photograph: Matthias Rietschel/AP
Nine people have died and 40 injured when several buses crashed on a German motorway, near the eastern city of Dresden.
The crash, which occurred about 2am local time on Saturday, involved a Polish coach, a Ukrainian coach and a Polish minibus, said police spokesman Lutz Zoellner. He was unable to immediately provide details about the victims.
The German public broadcaster MDR reported that seven of those killed were traveling in the minibus.
Citing a preliminary police report, MDR said the Polish coach hit the rear of the Ukrainian coach and then broke through the median barrier, crashing into the oncoming minibus.