Home » Posts tagged 'Somerset Levels'
Tag Archives:
Somerset Levels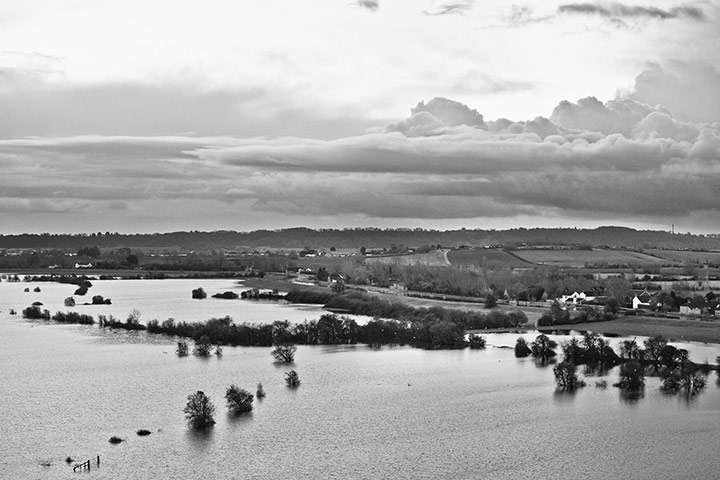 The view from Burrow Mump, Somerset Levels in 2014. Photograph: Matilda Temperley
A United Nations report raised the threat of climate change to a whole new level on Monday, warning of sweeping consequences to life and livelihood.
The report from the UN's intergovernmental panel on climate change concluded that climate change was already having effects in real time – melting sea ice and thawing permafrost in the Arctic, killing off coral reefs in the oceans, and leading to heat waves, heavy rains and mega-disasters.
And the worst was yet to come. Climate change posed a threat to global food stocks, and to human security, the blockbuster report said.
"Nobody on this planet is going to be untouched by the impacts of climate change," said Rajendra Pachauri, chair of the IPCC.
Motorists in Albany, New York, and across the US north-east were forced to dig out their cars from the heavy snow. February 2014
Monday's report was the most sobering so far from the UN climate panel and, scientists said, the most definitive. The report – a three year joint effort by more than 300 scientists – grew to 2,600 pages and 32 volumes. (more…)